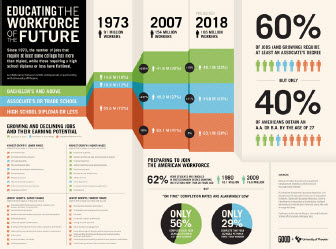 Infographics are nothing new—all kinds of charts and tables, which help absorb information easily, have been in use for years, but today primarily thanks to Internet the amount of information is overwhelming and we need it to be delivered in a more structured and clear way. Simple text doesn't work here, audience needs data visualization, and web can offer great solutions to complete this task. For instance,
Wordle.net
can generate fabulous world clouds and via
Google Public Data Explorer
one can find lots of datasets relating economical and demographical issues.